Message from the Owner
Wunderbar Bistro offers progressive American, comfort food at affordable prices. Swing by for a lunch or dinner and experience our culinary genius any time of the day! Our Specials menu changes daily and features dishes inspired from all over the world. Bring your appetite. Our portions will leave you smiling. Call Us Now!!
Lyle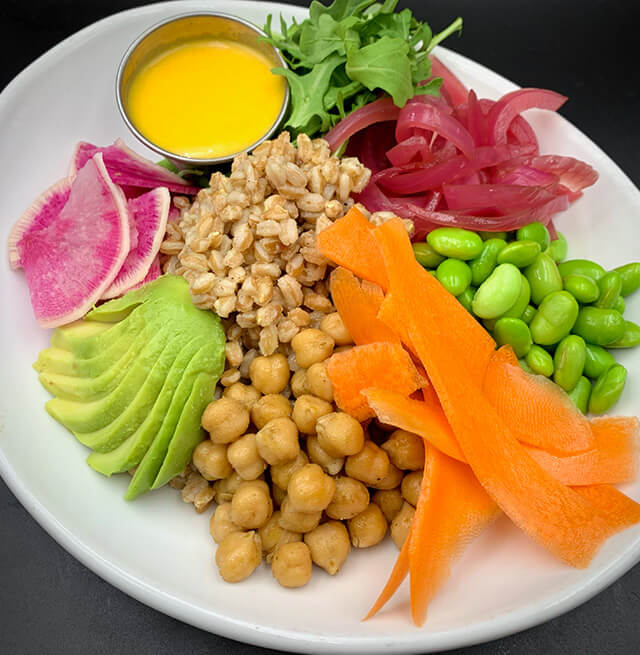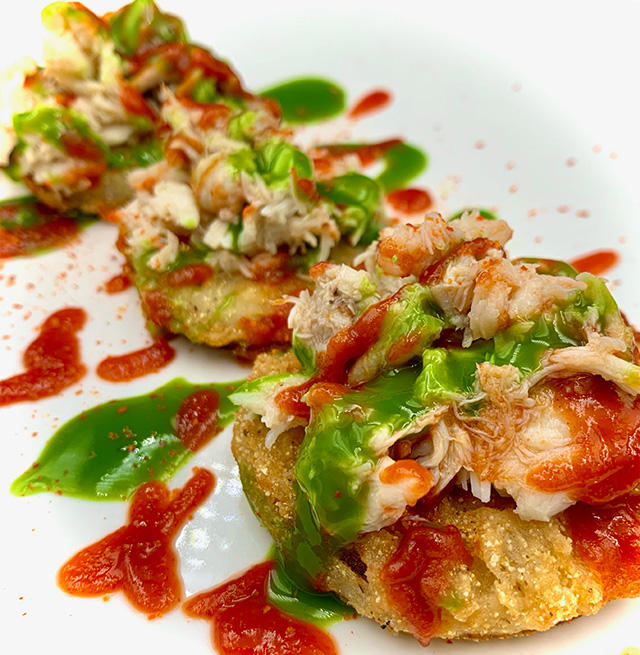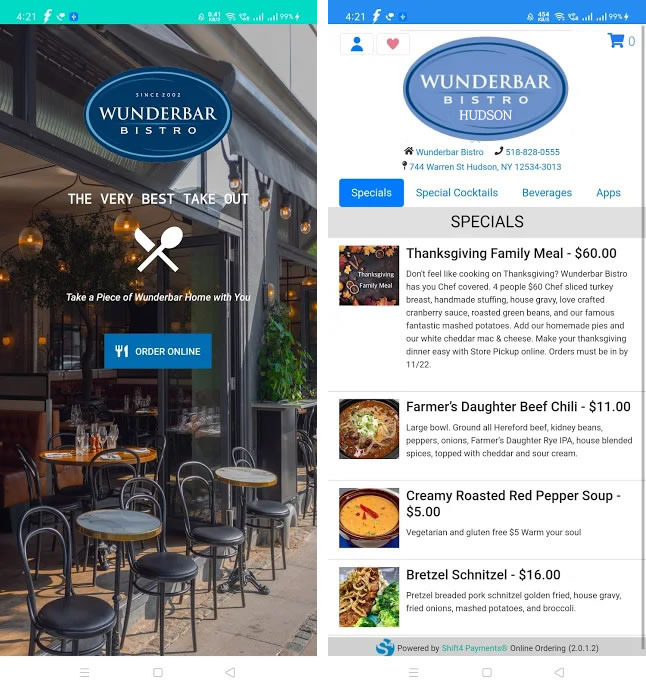 Download our app today
Want Hudson NY's finest local food at your fingertips? With the Wunderbar Bistro App you can order ahead for quick and easy pickup.
Customize your order. Add gravy, cheese, chicken to your fries. Make your burger a double burger and add avocado. Have your order the way you and your family like it.
Specials are updated throughout the day. You will have access to all of our chef crafted apps, entrees, and desserts.
Add beer, wine, and cocktails to your order. With the Wunderbar Bistro App you can pre-order your favorite alcoholic beverage from our professional bartenders. Alcoholic purchase requires purchase of food.
GET IN TOUCH
Share Your Thoughts and Feedback!
We are so thankful for your support! Please reach out with any questions or food requests/ideas you are cookin' up! You can email us at lyle@wunderbarbistro.com or you can call us at 518-828-0555